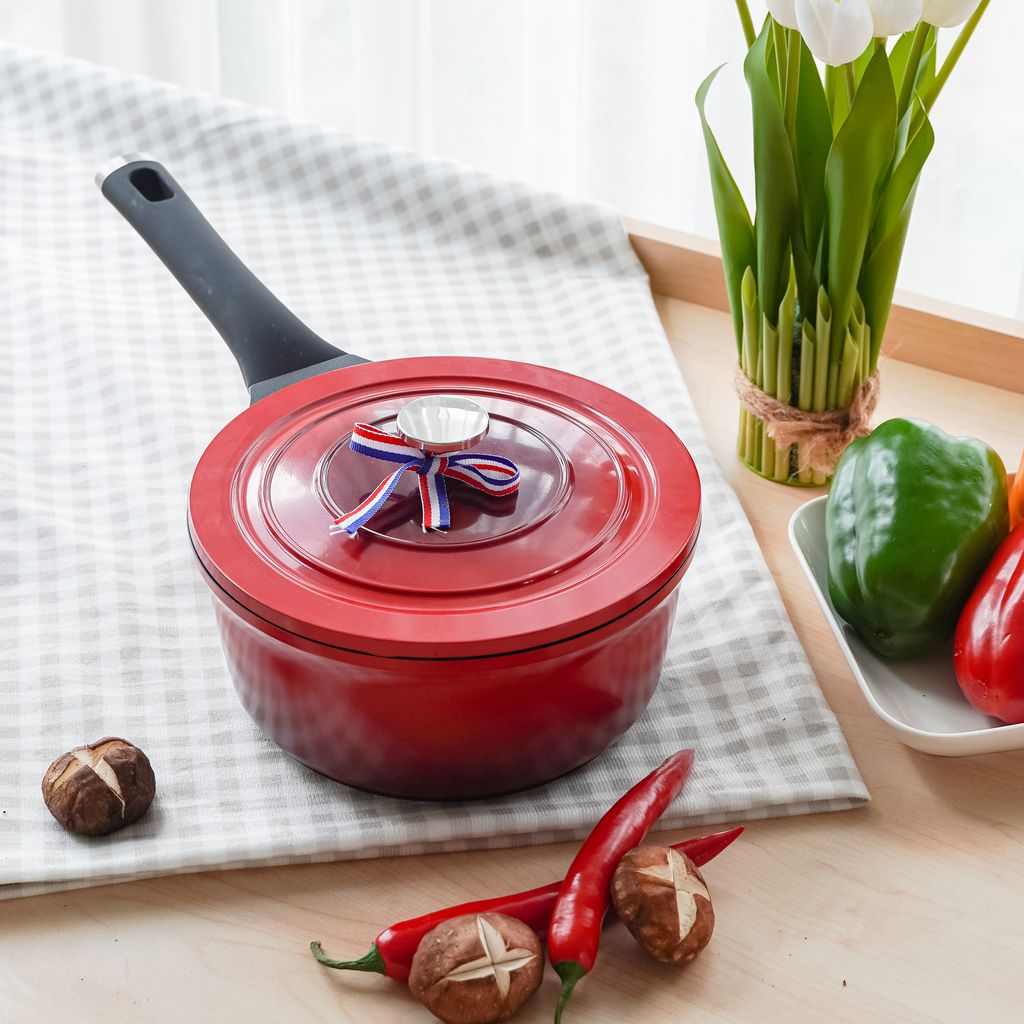 Delfino Nabe Milk Pot 20cm
WHY CHOOSE DELFINO NABE SERIES?

There are 5️ different POTS to fulfill your various cooking needs, such as stir-fry, soup, stew, and steak! It's really exciting! 💕 Excellent Quality and durable. Great as an elegant dining decoration.

✅ Your kitchen immediately get brighten up and have a festive feel.
✅ Dress up the color of your kitchen
✅ has the means of "the LV of the kitchen".
✅ Handmade, hardness and durability can resist almost any damage
✅ Non-stick pan technology
✅ Heat resistant handle
✅ Prevent overflow steam air hole, pot cover is heavy, soup is not easy to overflow collision
✅ All-in-one die-casting
✅ Heating fast
✅ Heat preservation
✅ Can be used in the oven, for bake cakes, bake paella
✅ Durable and anti-rust
✅ Constant temperature heat storage, lock the nutritions
✅ Easy to use, stew flavor.
✅ Cast aluminium material. It can be on the fire, into the oven, but also can be used in the induction cooker and electric pottery stove.
✅ Try to use a silicone/ wooden spatula while using it.


Delfino Nabe Milk pot 20cm
- Width-20cm, depth-9cm
- 0.9KG / 1.2KG (LID)
- The first choice for young people, and a favorite for moms, it is suitable for cooking instant noodles, boiled milk, and can also be stir-fried and braised.