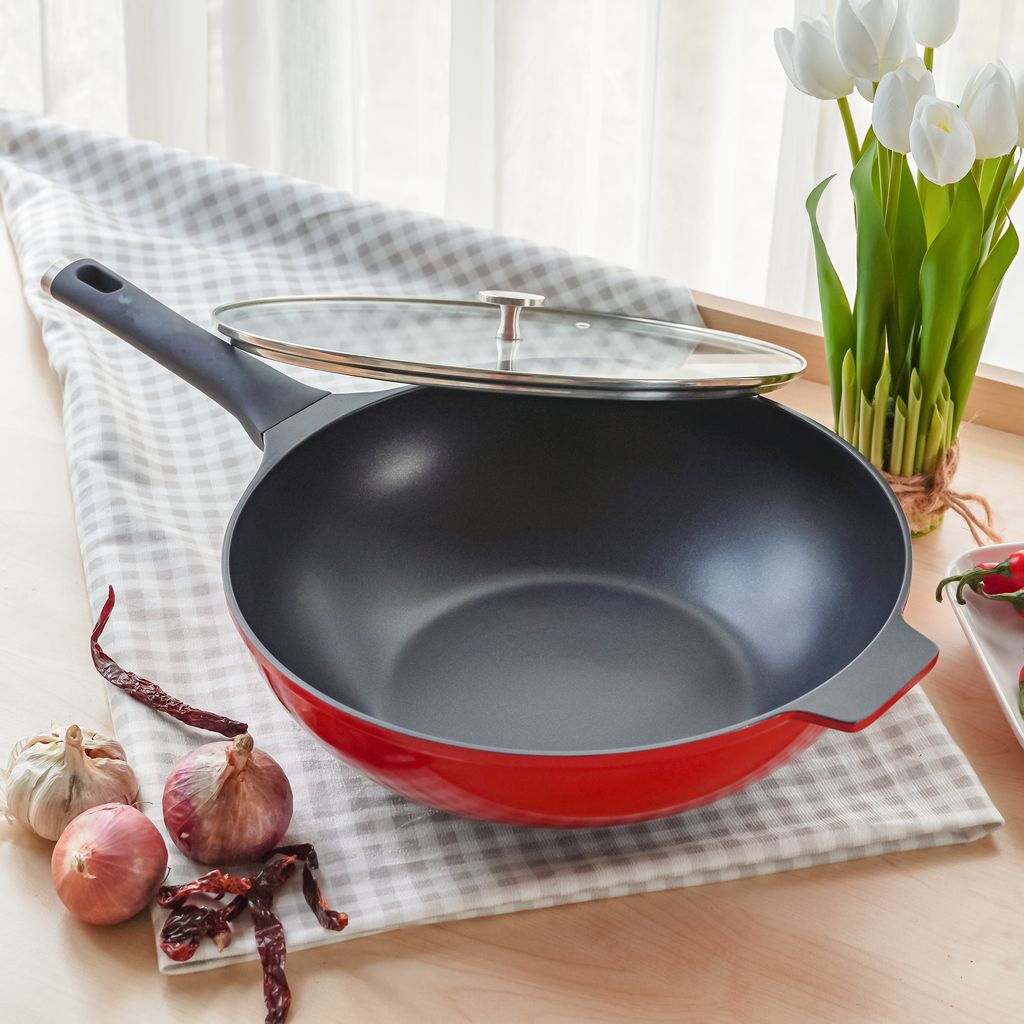 Delfino Nabe Special Wok 32cm
WHY CHOOSE DELFINO NABE SERIES?

There are 5️ different POTS to fulfill your various cooking needs, such as stir-fry, soup, stew, and steak! It's really exciting! 💕 Excellent Quality and durable. Great as an elegant dining decoration.

✅ Your kitchen immediately get brighten up and have a festive feel.
✅ Dress up the color of your kitchen
✅ has the means of "the LV of the kitchen".
✅ Handmade, hardness and durability can resist almost any damage
✅ Non-stick pan technology
✅ Heat resistant handle
✅ Prevent overflow steam air hole, pot cover is heavy, soup is not easy to overflow collision
✅ All-in-one die-casting
✅ Heating fast
✅ Heat preservation
✅ Can be used in the oven, for bake cakes, bake paella
✅ Durable and anti-rust
✅ Constant temperature heat storage, lock the nutritions
✅ Easy to use, stew flavor.
✅ Cast aluminium material. It can be on the fire, into the oven, but also can be used in the induction cooker and electric pottery stove.
✅ Try to use a silicone/ wooden spatula while using it.


Delfino Nabe Special Wok 32cm
- Width 32cm, depth-9cm
- Weight1.2KG / 2KG(LID)
- Limited seasonal models, rare on the market. It can be stewed, boiled, fried and fried. The pot has enough air and the depth is moderate. Don't pick up the stove. The focus is on the non-stick pot, which can be cleaned quickly. Let you fall in love with the kitchen and the fun of cooking unconsciously.